Moderator: TBBQF Deputies
Retired Lawman
Posts: 4677
Joined: Sat Jan 13, 2007 11:34 pm
Location: Ft. Worth, Texas
Contact:
Welcome! Hope that you post often and enjoy your stay...
Chuck
http://cookinwithchuck.blogspot.com
- Updated 01/10/10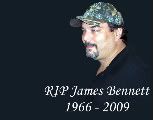 Chuck Wagon
Posts: 3271
Joined: Mon Mar 26, 2007 1:01 pm
Location: Van Alstyne, TX
Contact:
Welcome!
Mike

Primo Oval XL
Weber 18" One Touch
Bandolero
Posts: 700
Joined: Tue Mar 06, 2007 2:48 pm
Location: GOSHEN IND
Contact:
welcome tell us a little story we like lots of pics.
Retired Lawman
Posts: 2656
Joined: Sat Jan 13, 2007 10:33 am
Location: Kansas City
Contact:
Chuck Wagon
Posts: 2856
Joined: Sun Jan 14, 2007 6:05 pm
Location: Lake Sundowner, Texas
Contact:
Welcome js, post often. Love pics
---
Return to "WANTED POSTERS - New Member Introductions"
Users browsing this forum: No registered users and 4 guests