Moderator: TBBQF Deputies
Retired Lawman
Posts: 7290
Joined: Sun Jan 14, 2007 6:59 pm
Welcome.
Glad you made it here
Deputy
Posts: 8010
Joined: Sat Jan 13, 2007 11:15 am
Location: Yorktown, VA
Contact:
Welcome aboard. You can probably tell we like pictures of Q!
Deputy Dave

"A wise man can learn more from a foolish question than a fool can learn from a wise answer."-Bruce Lee
Sheriff
Posts: 6724
Joined: Mon Dec 11, 2006 3:53 pm
Location: Coppell, TX
Contact:
Hey Blue Smoke - you make it?
Gator

"I won't tolerate rude behavior" - Woodrow F Call
Retired Lawman
Posts: 4677
Joined: Sat Jan 13, 2007 11:34 pm
Location: Ft. Worth, Texas
Contact:
Welcome Blue Smoke!!! Glad that you found your way here. Sounds like you know the sherriff...
Chuck
http://cookinwithchuck.blogspot.com
- Updated 01/10/10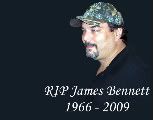 Bandolero
Posts: 700
Joined: Tue Mar 06, 2007 2:48 pm
Location: GOSHEN IND
Contact:
welcome
Chuck Wagon
Posts: 3270
Joined: Mon Mar 26, 2007 1:01 pm
Location: Van Alstyne, TX
Contact:
Welcome Blue smoke
Mike

Primo Oval XL
Weber 18" One Touch
Pilgrim
Posts: 4
Joined: Wed May 30, 2007 3:55 pm
Location: Flower Mound, TX
Contact:
Took me a while, but yeppir I'm in.

Thanks for the greetings. It's great.
Cowboy
Posts: 263
Joined: Tue May 29, 2007 3:39 pm
Location: League City, Texas
Contact:
Welcome, Glad you could join the group. Tell us about you and your pit.
Outlaw
Posts: 1746
Joined: Sun Mar 18, 2007 11:08 pm
Location: DFW, Texas
Contact:
Welcome aboard, Blue Smoke!
Rob - TX Sandman
Midnight Blue Smokers BBQ Team
"...grilling is fun and tasty, but it isn't brain surgery and the patient won't die if you mess up."
Steven Raichlen
Cowboy
Posts: 418
Joined: Sat Jan 13, 2007 12:17 pm
Location: Dayton, Ohio
Contact:
Howdy BS
Mike

Eagle River BBQ
---
Return to "WANTED POSTERS - New Member Introductions"
Users browsing this forum: No registered users and 3 guests