After a pretty good result with a pork picnic, I decided to use the Snake on a Weber Kettle for our Memorial Day Ribs (St Louis cut spares). We used SB Competition Rub on the ribs and finished them with a glaze using SB Peach BBQ Sauce. I was planning for about a 6 hr smoke and this was the setup (using a few chunks of apple & cherry wood):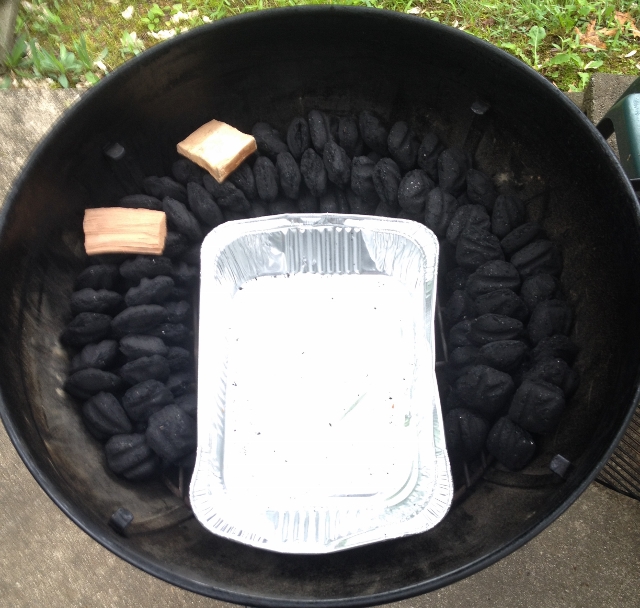 The ribs cooked a little faster than I expected, partially because the temp was on the high side (250-275 degrees) and also because these ribs were cut pretty short. They were done after around 4-1/2 hours.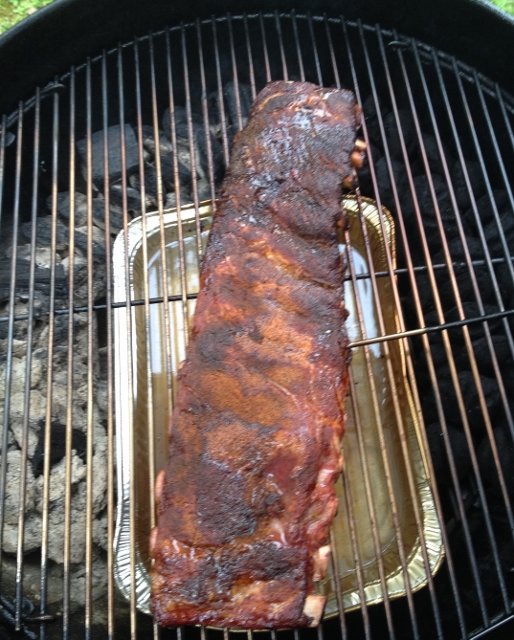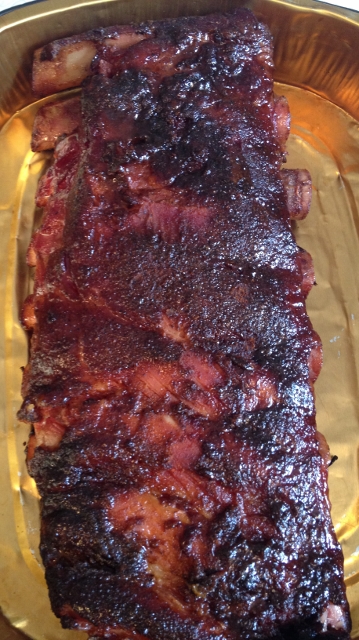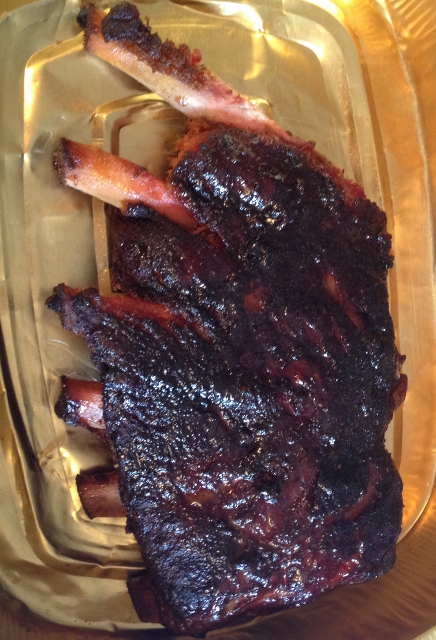 Of course, we had to do some QC before our guests arrived: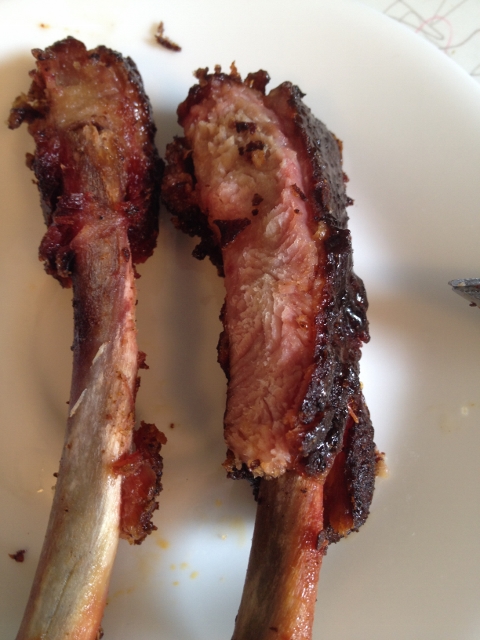 We served them with a taco salad, copper pennies (cooked carrot slices in a sweet sauce), potato salad and a corn slaw: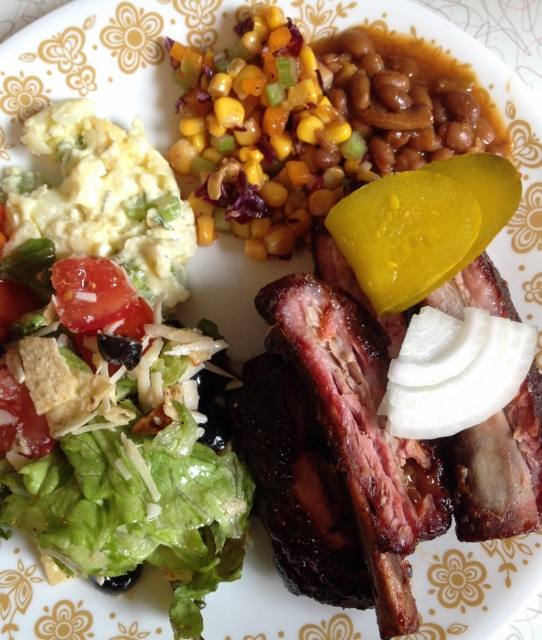 Sadly, there was only one leftover rib, and it went into a doggy bag for one of our friends who couldn't make it.