The weather's getting colder up here and I've been contemplating putting away my charcoal rigs for the winter. Meanwhile, we had a small rack of baby back ribs on hand, so it was time for the last smoke of the season. We rubbed them with SB Hoochie Mama and set them up in the Weber kettle with a briquette snake. I used apple and chrry wood chunks. This time around, it was cold enough outside (around 50 degrees), so I had no problem maintaining a 250 degrees cooking temperature. My biggest problem was getting it hot enough at first. After some additional hot coals and about 45 minutes, it was hot enough to start.
The ribs came out quite good, They were glazed with SB Chipotle BBQ Sauce for the last 45 minutes. Total cook time was about 3-1/2 hours. They were a bit overdone and probably could have been pulled after 3 hours.
We served them with cooked vegetables and baked potatoes.
After 1 hr: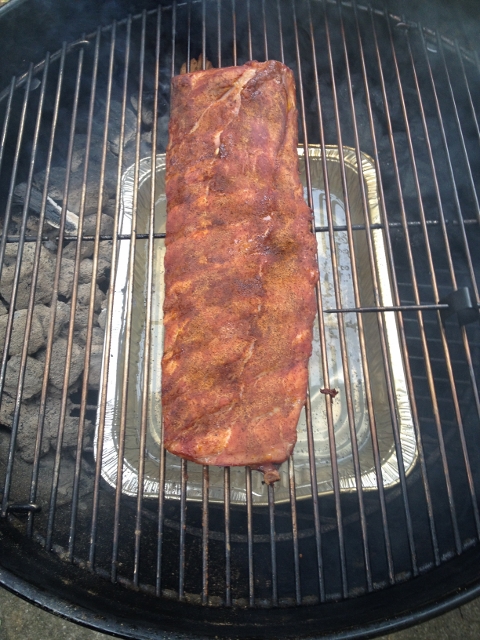 After 2 hrs: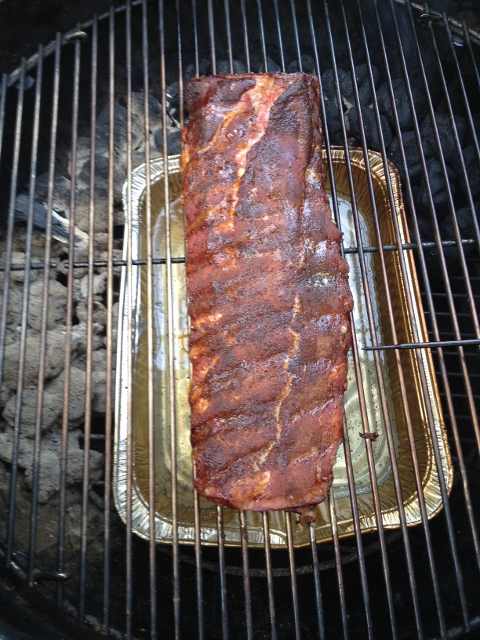 After 3 hrs: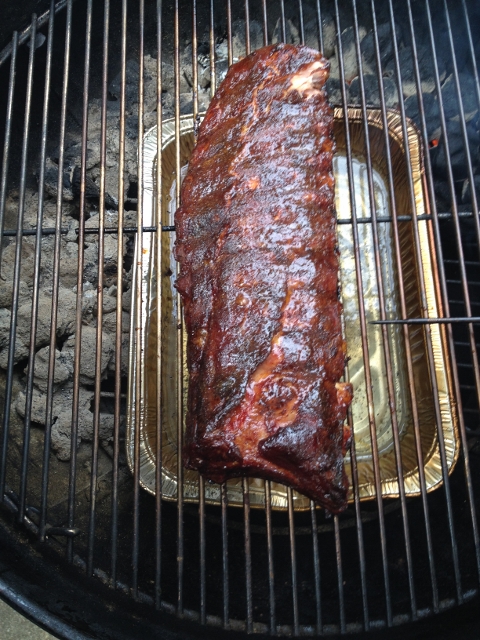 Done: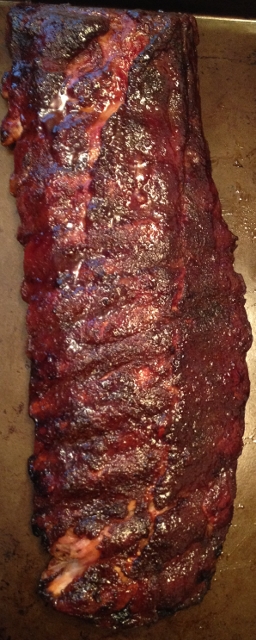 Plated: