Boneless skinless chicken breasts, two, chunked into three pieces each.
This started similar to Russ Dusted chicken, with a soak in orange juice, then yogurt, and spices (Sailor's All-Purpose Q-Leftovers Mix). What was different this time: perforating the chunks all over with a fork. A lot. As suggested by CaptJack's marinated strip steak!
( And temping each piece, so they came off the grill at different times.)
Wow. Amazingly tender chicken, even the smaller chunks. Sides are 'magic grits' and lemon pepper spinach.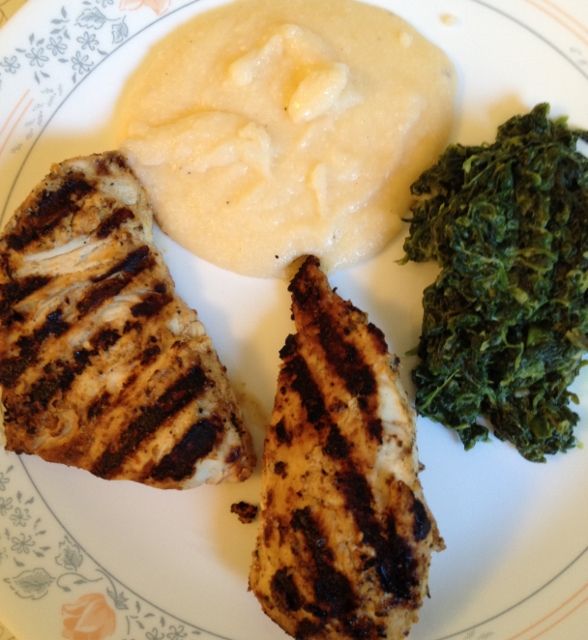 We will be trying this fork/yogurt thing with a strip steak later.