Q-song
I been whipped by the rain
Beaten by the snow
Had a cold all winter
But I'm still on the go and I'm still grillin'
Out on the patio late last night
I was seeing pork shoulder, workin' up an appetite
So I'm still grillin'
And I've been to Montauk and Baiting Hollow,
Southampton and North Bellmore too
Eaten every kinda pig that's ever been made
Even in the oven with a side of lemonade
And if you give me beans, brats and swine
I will have a good time
'cause I'm willin'
To be grillin!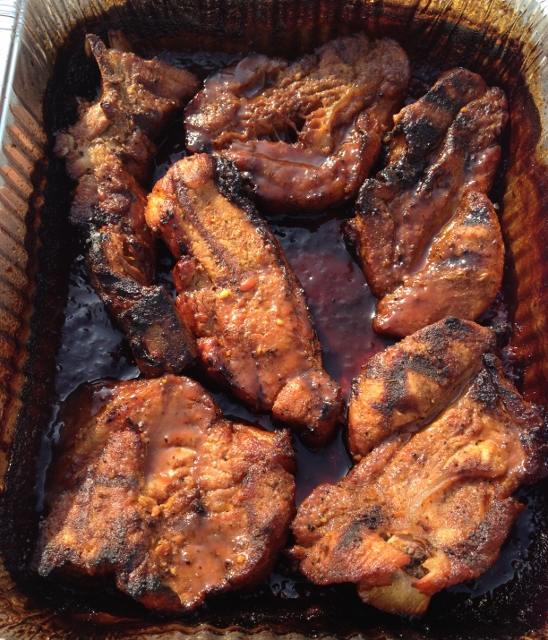 First real cook of the season, with country ribs at a buck twenny-nine/lb. Treated to the S. Louis preparation, which consists of a rub and a grilling, then in a tub of beer/BBQ sauce, covered, and simmered. Except the fire was too high, resulting in the happy accident we're calling Pork Candy. Served with tater salad and leaves.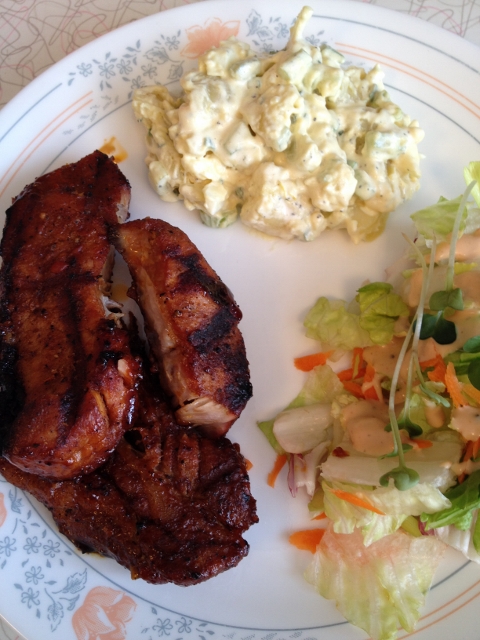 We nabbed it just in time. Two seconds more and we'd have been crying over Incinerated Hog