...a sad tale with happy ending.
A day ago, we bought a whole chicken in order to beer-can it. This was purchased at a la di dah (aka 'SPENSIVE) supermarket down the road apiece. When we opened the package, a putrid stench billowed from the chicken, making us gag. Turns out, most of the guts had been left in. Seriously horrible, and it's going back to the store.
Maybe we shouldn't have shopped on Friday the 13th?
Here are the spilled guts: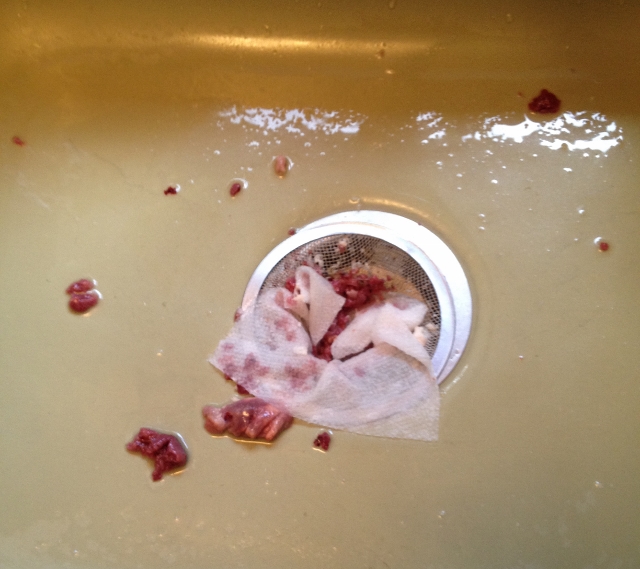 Ended up rushing to the local, non la di dah super, bought a split, pre-seasoned chicken. Smelled fine. Poured some beer on the bone side, grilled indirect, then flipped after 20 minutes. Some SB TX Pecan was sprinkled on the skin side at that time.
It was good.
Served with the usual salady sides.