Remember those two cheap chickens we dismembered? Today was bone-in, skin-on chicken thighs, marinated in a mustard-ketchup-mayo sauce, drained, patted dry, and shaken with Sailor's Secret Rub (AKA, tail ends of every rub ever made). Grilled indirect at 350° for about 35 minutes, then flipped to crisp up the skin for about five.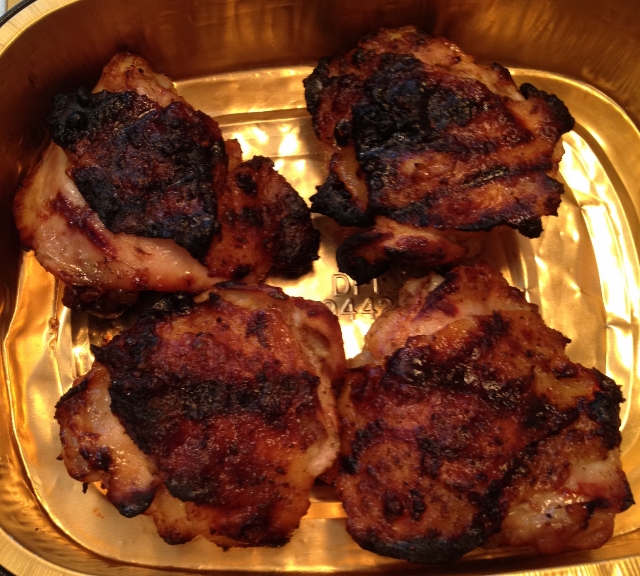 Plated with tot crowns and some mixed vejables from the garden.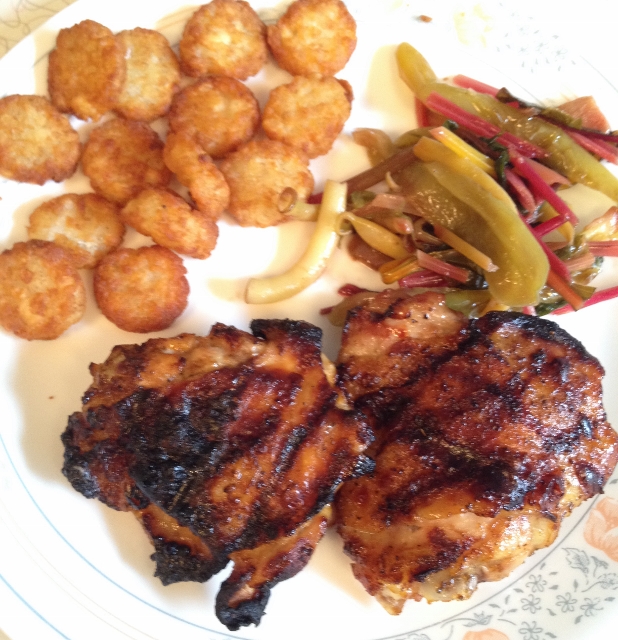 Drank a Saranac IPA with this. What was I thinking? Why did we buy this huge mixed multipack? Because the labels were pretty?