What with cold, wind, rain, putting up tents, getting a slab leak fixed, and picking pieces of my car outta the road, we haven't done much grillin OR chillin' lately.
But a new supermarket opened, and we saw a store brand package of 'Cheddarwurst,' smoked sausages with cheese inside. Couldn't resist bringing them home. Charred them black on the Weber Mini-Q gas rig, served with onyawn, dill relish, and more chez (underneath, so unseen), mustard and a side salad with some green things in it.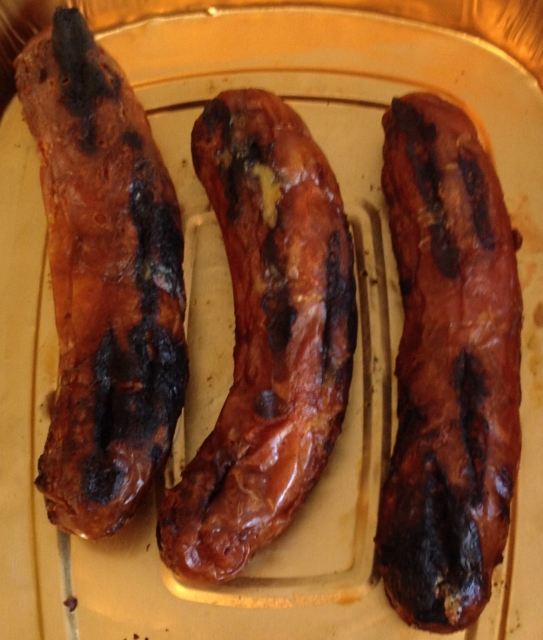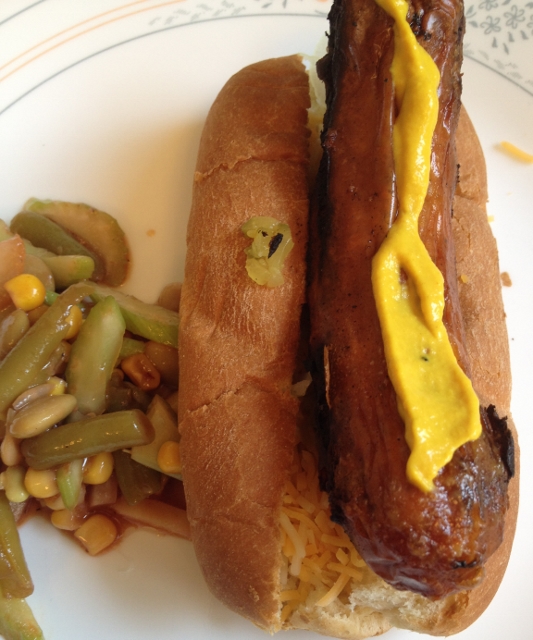 They were pretty good! But we need a better Sausage Delivery System; everything falls out of the bun.