Today, refrigerator pizza from Aldi, lavishly augmented with extra chez, pepperoni, olives, and leftover grilled vejables from yesterday.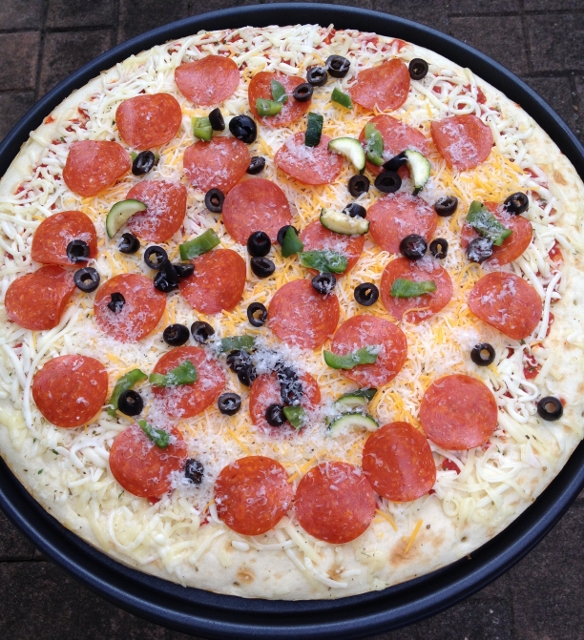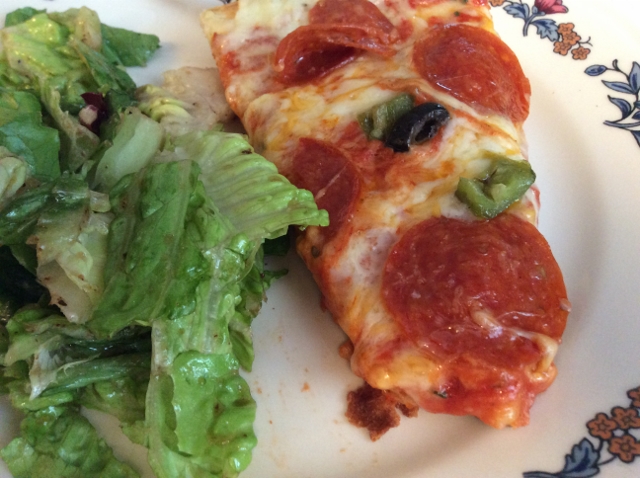 This za was huge. Barely fit on the Foreman, and we kept checking the underside to make sure it didn't burn.
To my shock, it was goooooood. It didn't take on much color, apart from the bottom grill marks, but...thick, crispy crust, gooey toppings. Everything but char and blister and I could easily have hurt myself on it. Oh, and salad.