I drug my tired old out of bed at 645 this mornin & put on the coffee. Then me & my assistant went out & wheeled Big Jim to his spot under the shade tree filled his basket with a mesquite log and lump and poured a 1/2 lit chimney on top. While he was warmin up to 300 we pored a cup steeled the boning knife and cut the fat, dusted it in Texas best Rub and introduced old Mr brisket to the smoke at 745 fat cap down for 4 hrs. In the mean time we smoked 2 lbs of hot guts and two fatties. At high noon I rolled him in his seapre for a siesta fat cap up. 1 pm the cow poker said it was time to rest in the kitchen.
After a few hrs the high tech gizmo says 140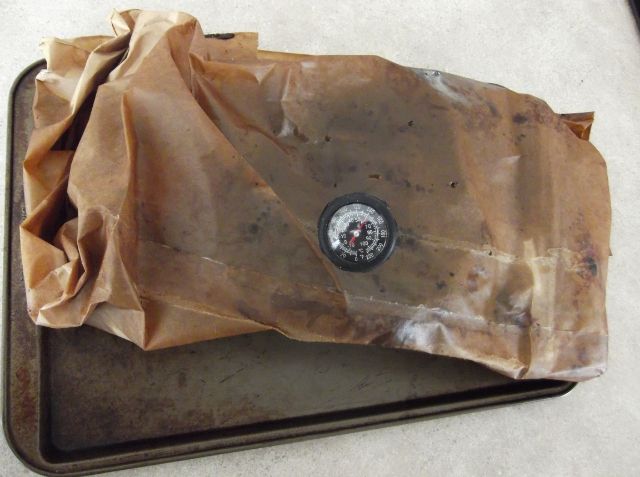 Lets see what we have Humm looks like a brisket & smells like one too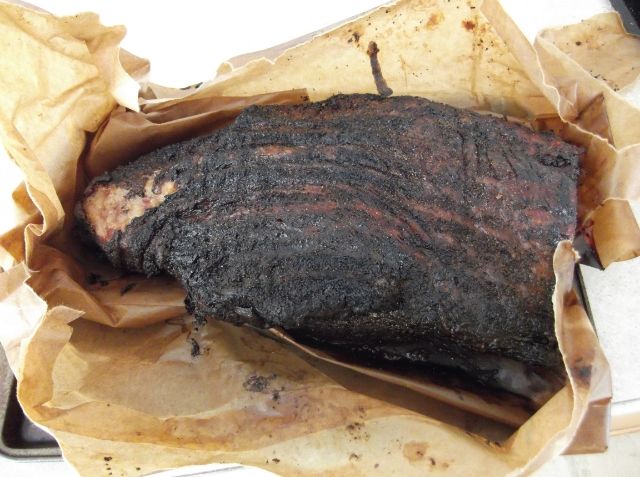 Lets see how we did
Flat Passes the bend test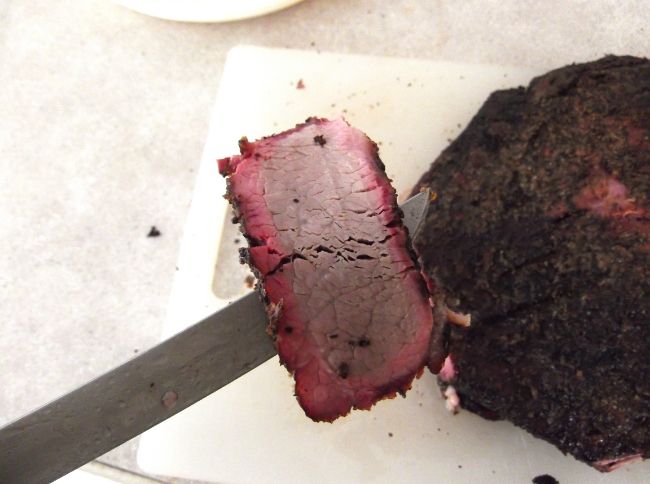 I wonder if it is moist
looks juicy to me, what you think?
My Favorite part Poor mans Prime rib
Your just gonna have to trust me it tastes mighty fine.