This is a family favorite around my house. I make my bacon weave first, and then cook the bacon that's left. I think I get a 5lb pack of thick sliced, brand really doesn't matter, I just try to find the pack that looks best.
I take 2, 1lb rolls of Owens Italian sausage, and flatten them out inside a 1 gallon ziplock bag (makes things much easier) then cut open and lay out. I add a layer of sliced Jalapenos and red onions, then put the cooked bacon on top of that. Season it up real good, and then drizzle with your favorite BBQ sauce. No sauce yet in this pic. (Helpful tip- Make sure everything is cold, it sticks together better)
Roll all that up real tight, and then roll your Bacon weave around that.
Put into smoker, and cook for about 4 - 4 1/2 hours.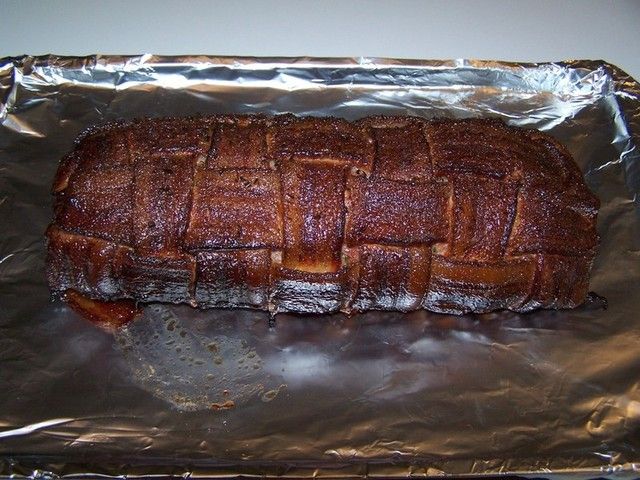 Allow to rest about 30 mins, and enjoy.