Moderator: TBBQF Deputies
Rustler
Posts: 177
Joined: Sat Sep 29, 2012 4:02 pm
Contact:
Seen where some folks make cut marks on the top off the butt is there any good reasoning for this ?
Bandolero
Posts: 549
Joined: Wed Oct 05, 2011 8:17 pm
Location: Abilene, TX
Contact:
I do it ........ Always works out great for me.
Custom Offset Trailer With Pitmaker BBQ Safe
Chuck Wagon
Posts: 3671
Joined: Fri Jul 10, 2009 9:55 am
Location: Jonesboro,Tx
Contact:
It looks Kool it gets the Rub in to that side and then there is Snackage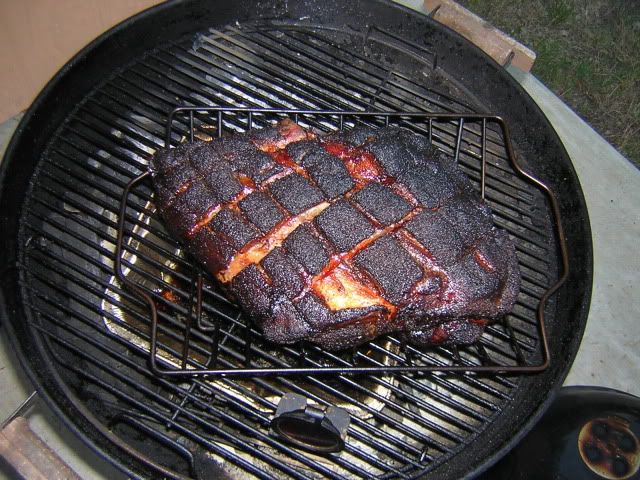 Never met a cow I didn't like with a little salt and pepper.

My Blog:
Http://acountryboyeats.blogspot.com
Old Country Over/Under
Webber 22" Performer
ECB
---
Users browsing this forum: No registered users and 2 guests