Had some breast meat left from the Clucker Dusted beer can Chicken so I decided to make some Quesadillas today. I never make them from anything that hasn't been on the grill first because I don't like baked or boiled chicken.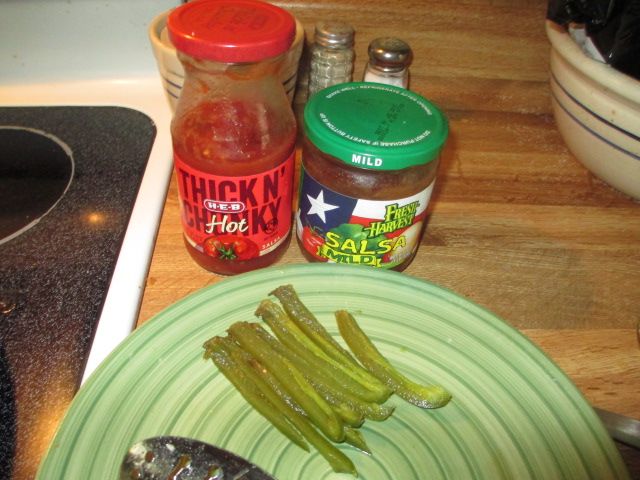 First step was to warm up the chicken and some Rotels and Green Chilies to a light simmer.
Next step was to lay out the tortillas on a baking sheet and start filling and folding them.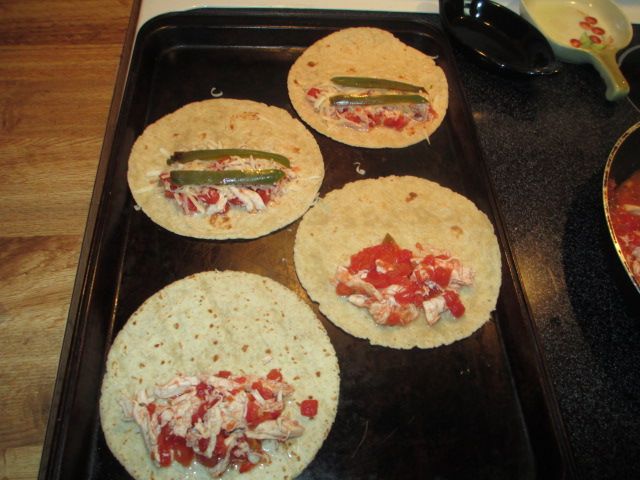 I take a basting brush and wet the edges of the torts with juice from the meat sauce. I put it all around the edge and then fold over. After folding over I wet again and "gently" press the edges together.
Then I pile on some more stuff such as more meat sauce, jalapenos, picante and cheese. Note: the Wiffy's are the ones without jalapenos or cheese.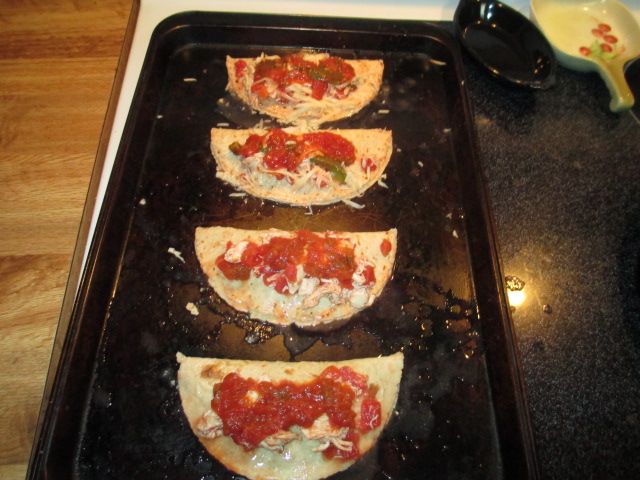 Then I place the baking sheet in a 350 degree pre-heated oven and bake until cheese is melted and the edges of the torts are "lightly" beginning to toast. Then pull and plate.