With marinara sauce that a local market sells (I could drink it from a glass!), chopped meat loaf swimming in the sauce, served over rice, topped with chez dust, with a side salad.
Yes, that's canned greens in the background. And a tray, 'cause I felt like it.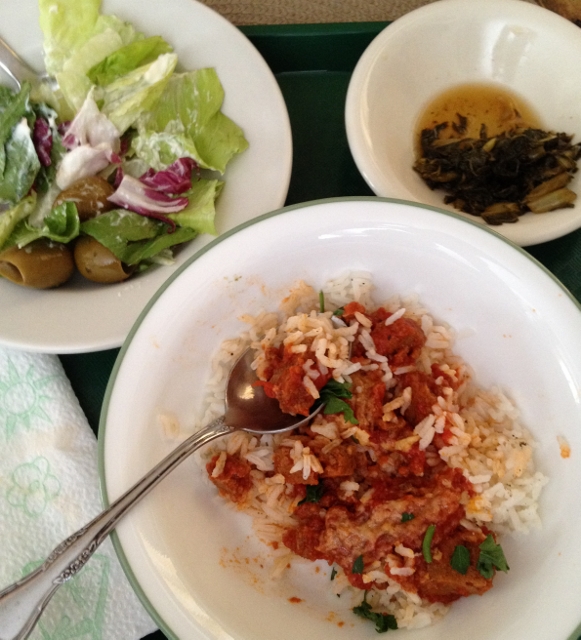 It's cold. We're kinda under the weather. This hit the spot.