Because we made these coming back from one. Chard, kale, collards, all from the garden. With chopped carrots, ginger and onyawn, from the store. And homemade chicken stock.
Carrots and onyawn sauteeing.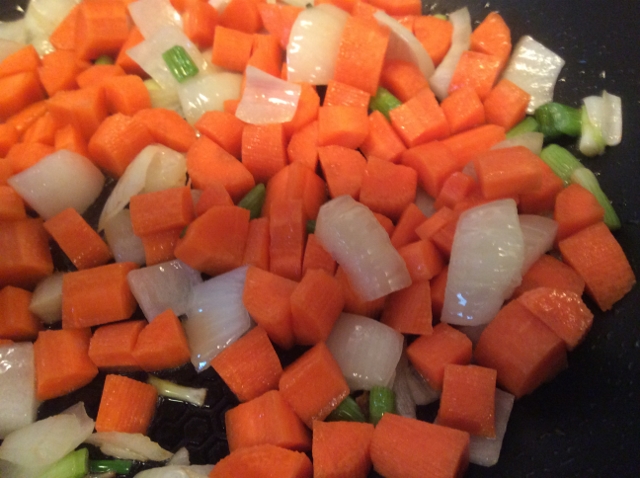 Greens added.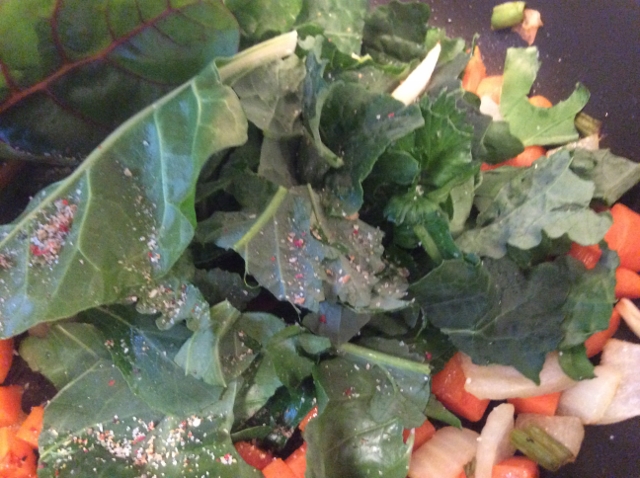 Cooked greens. Somehow, they came out candied. I'll probably never be able to recreate this. It might have been the homemade stock.
Plated, with a baked tater and a meat loaf patty.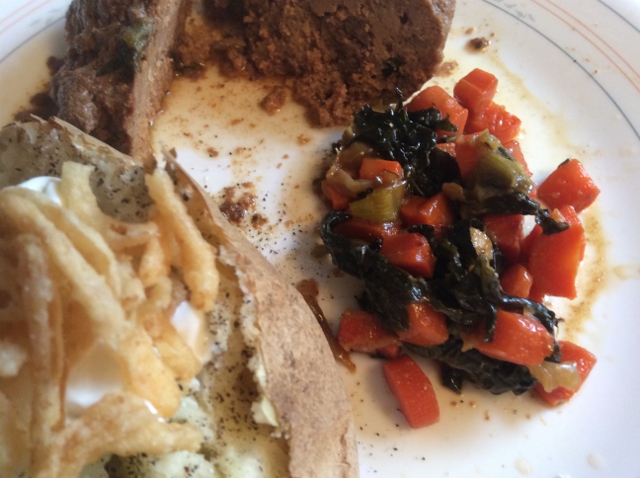 We hoovered 'em up. I like growing chard, collards and kale! And picking them any time I want.