As mentioned in another thread, following two weeks of icky, sticky, steamy weather, I have lost the will to cook.
We still gotta eat, though.
Leftovers to the rescue: one pack of frozen cooked deboned Country Reebz. One small pack frozen roasted peppers (our own!), a scoop of brown sugar, a shake of seasoning, a squirt of ketchup, a small can of beans, but first, we simmered THESE.
(Some of our maters cracked. So if the cracks are bad enough, I cook them.)
Came out goooooood!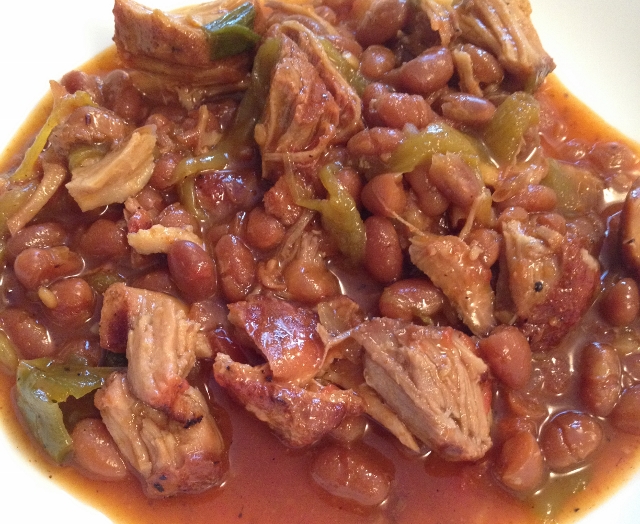 Green salad on the side.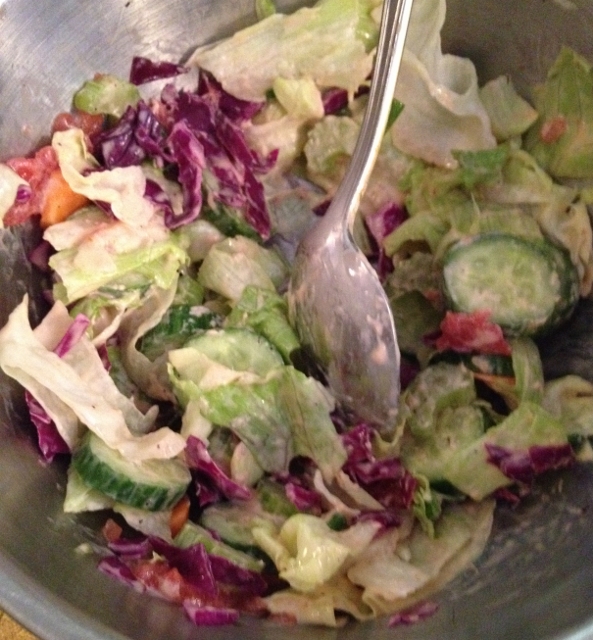 Hoping for cooler, less revolting weather so I will recover my Will To Cook. In the meantime, this wasn't bad.