We have these allegedly half-hot Santa Fe peppers growing and turning red. Ha. They are hotter than the ScorchaPenners of last year...though some, at random, are just barely hotter than a bell pepper.
Tell me why, when we only wanted three pepper plants, we ended up with SEVEN? Including another alleged half-hot grown from seed that turned into bullets of molten lava?
Filling was crem chez, shredded Mexican mix, green onyawn, and ham. SB TX Pecan for the shake.
Before: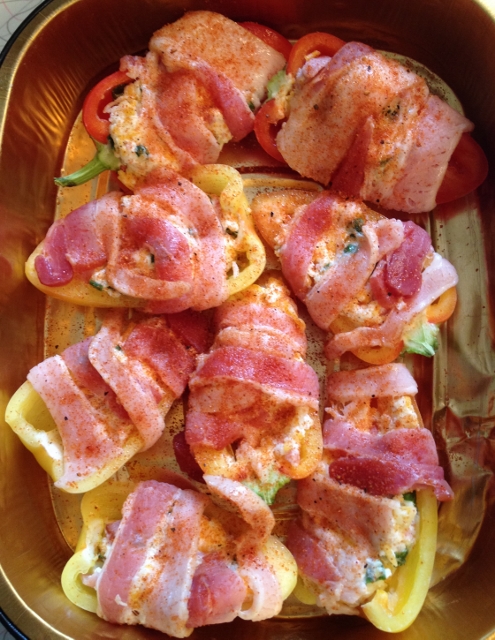 After: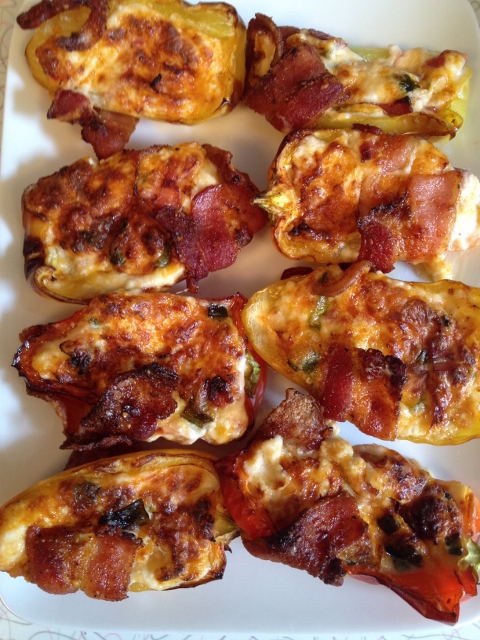 And these for a side (frozen Chinese dumplings):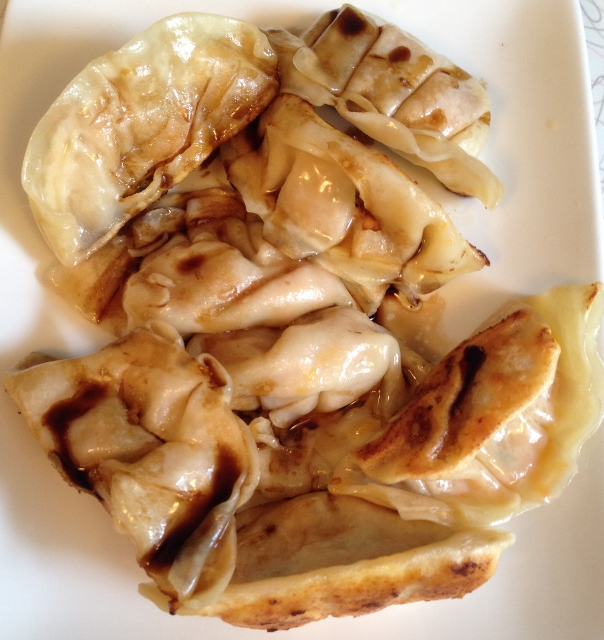 So basically, our entire diet today is snack food. And oh yes...we did the poppers in the air fryer.
I have a sort of SB story. A new spices store opened in a nearby harbor town. Very pretty, very nice displays. Prices maybe 3x higher than SB. We ended up with a tiny packet of a 'sea salt, chili and lime' mix that we thought would be nice for sprinkling and dips.
Stuff almost killed us.
Not that it was hot; it wasn't. But that the following day our tongues were swollen, our heads sore, our throats dry, and we each downed several buckets worth of water for the next three days before returning to a semblence of 'normal.'
I think their 'sea salt' contained borax.
Sticking to SB from now on.