I did some searching around here and didnt come up with anything what im looking for so here i go.
I have read many reviews and chatter about all of the smokers at Academy and have my own thoughts on the offset smokers there just from personally checking them out. BUT i have never heard anything about the "Old Country Pits "Smokehouse" for $700.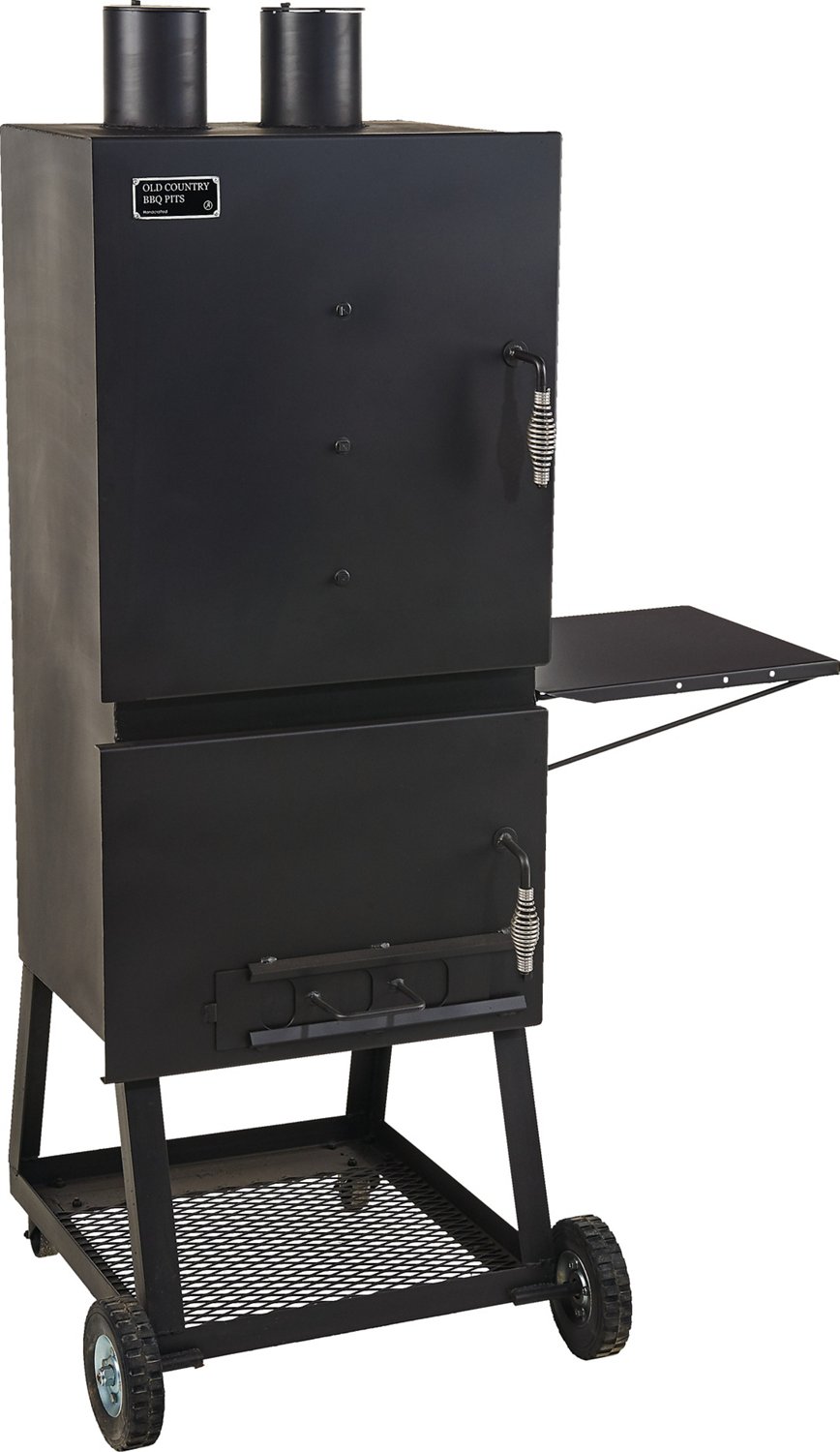 I took a look inside and the welds seem OK, but im sure some are better than others. There is something about these designs that i just like. Its like a WSM that can hold 10 briskets.
Anyone got any experience with these? Definitely not 1/4" metal, but not paper thin either.
Not looking to buy now, but i am always in the "shopping" stage of smoker buying since i would like to upgrade my smoker game sometime later this year.
thanks
rb