The three year old twins are now "Grill Pickers" per the wife. We came home with some craigslist finds last week.
On Wednesday, this one popped up on the Facebook marketplace. It's a 2004 Weber Summit Gold D6. It is a natural gas grill that a previous owner simply slapped a propane regulator on. That burned out one set of burners and messed up the flavorizer bars. I will replace those parts and do a proper propane conversion.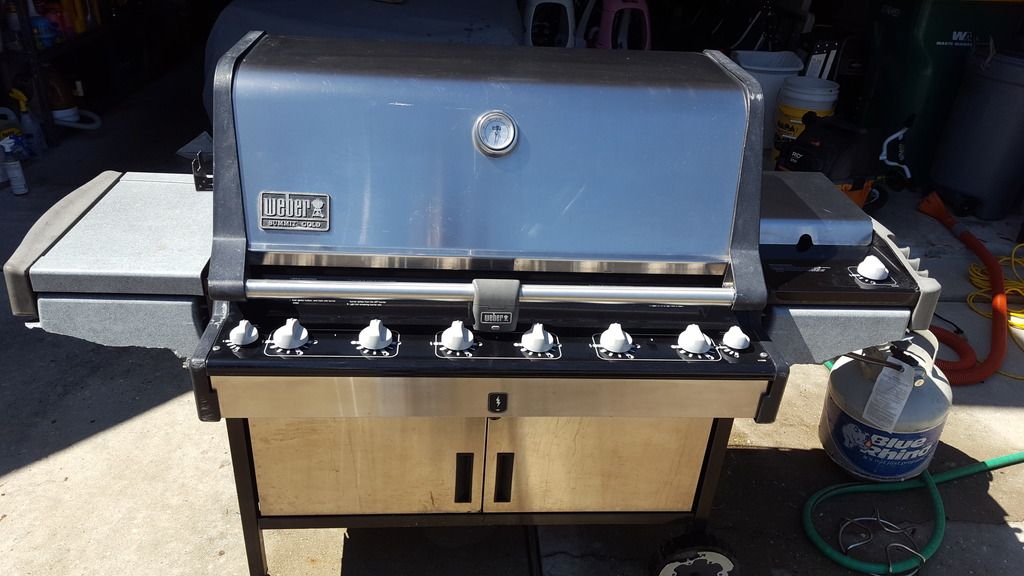 On Friday, we took a 45 minute drive to grab this one. It's a Weber Genesis Platinum C. IT was a filthy little guy, but cleaned up nicely. I only did a quick clean, but am planning on more. The floor panel of the cabinet is rusted, so I will probably scavenge the one from my current Silver C to replace it. Some paint and the grill will look like new. It will be my primary gas grill while I restore the Summit. Then I'll sell it just in time for spring.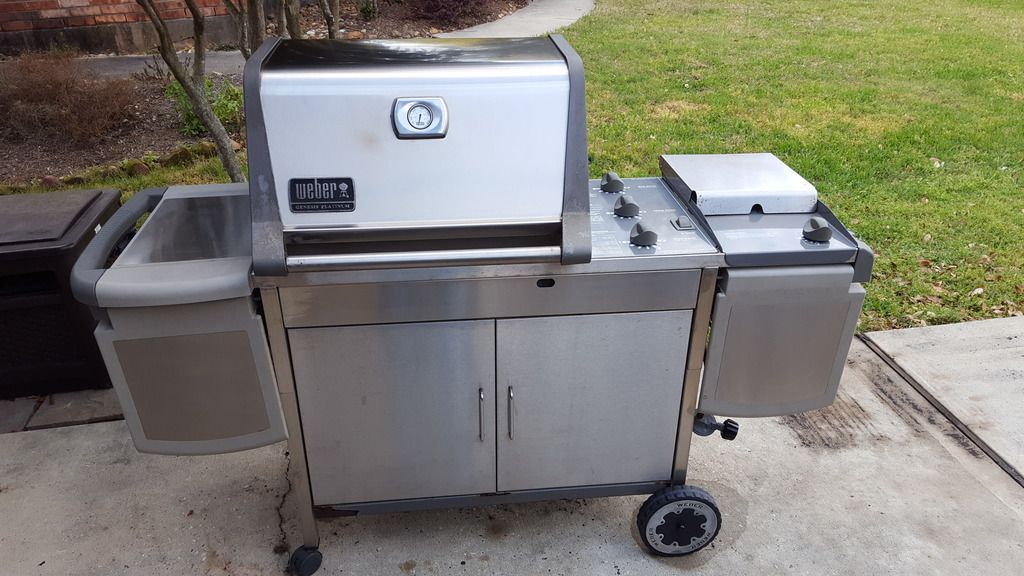 When my wife asked one of the kids what they did on Friday, she responded "We have lots of grills!"