Decided to try something new on the smoker, plus I want to try the new Gold sauce on some pulled pork.
Took an 8.25lb Pork Butt, rubbed with Honey Mustard, and then coated Williams Rib Tickler. Then put it into the fridge over night, approx 20hrs.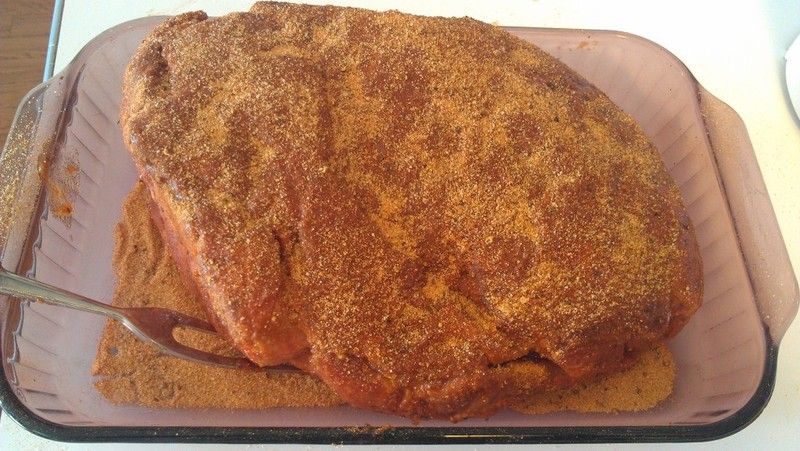 Into the Smoker at 11:00 AM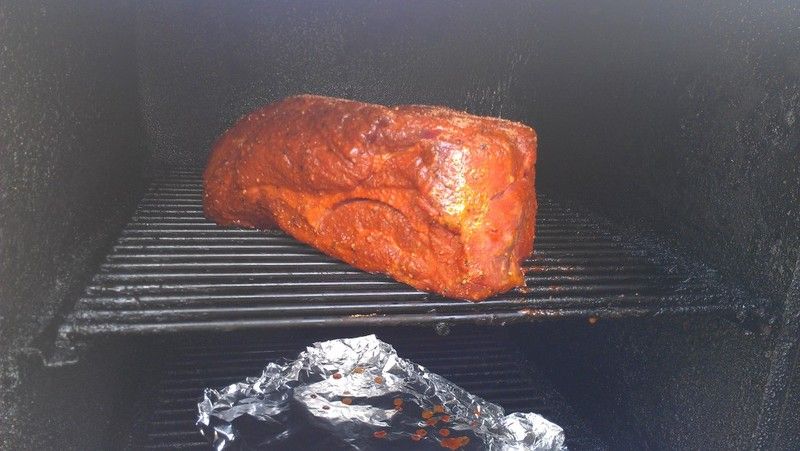 How it looks after 2hrs over Oak and Mesquite at 275 deg.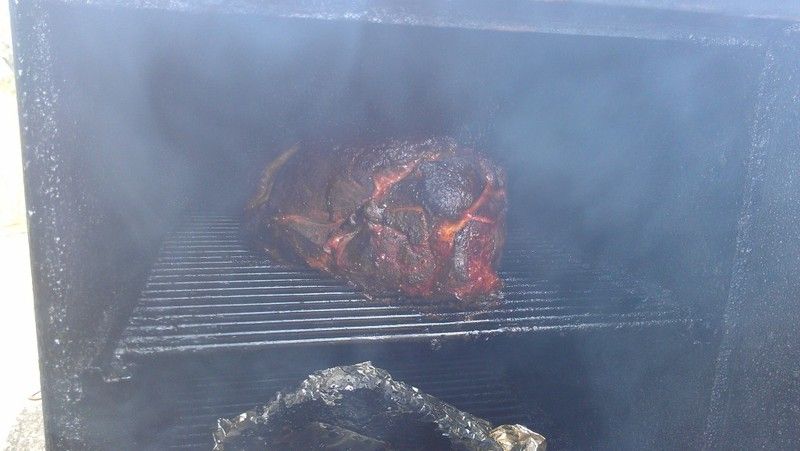 More pics to follow as things progress...