Bought a can of collards a while back. In spite of dire warnings from those who know better, we opened it today and ate some, accompanied by Salisbury steak and biiig baked potato with sour cream and chives.
It was for science, okay?
The collards weren't as horrible as I feared. Very overseasoned, but edible.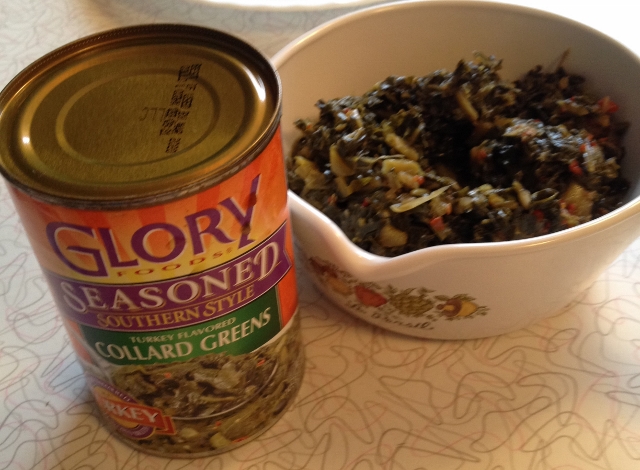 Yes, my friends, probably fresh is better. Way better. But the fresh ones for sale here look baaaaaad. Maybe we'll grow some next year.