La di da! I saw that New Scandinavian Cooking guy, Andreas Viestad, do this, and HAD to try. Unfortunately the salmon we bought from a local market was very sub-par. It still came out good! Next time, even if it's better salmon, I might use a grapefruit spoon to shred the salmon (as I've seen sushi chefs do).
Before: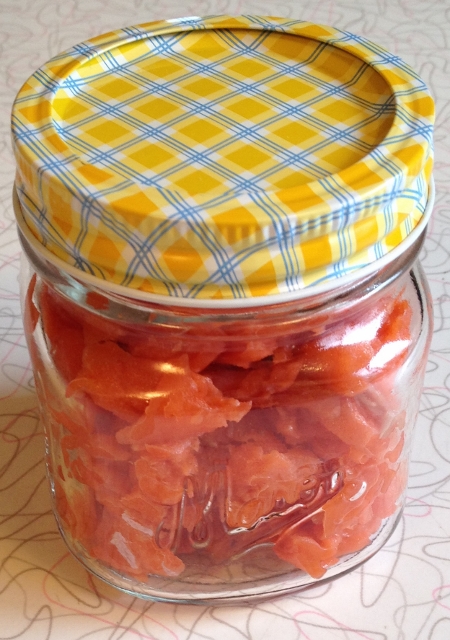 After: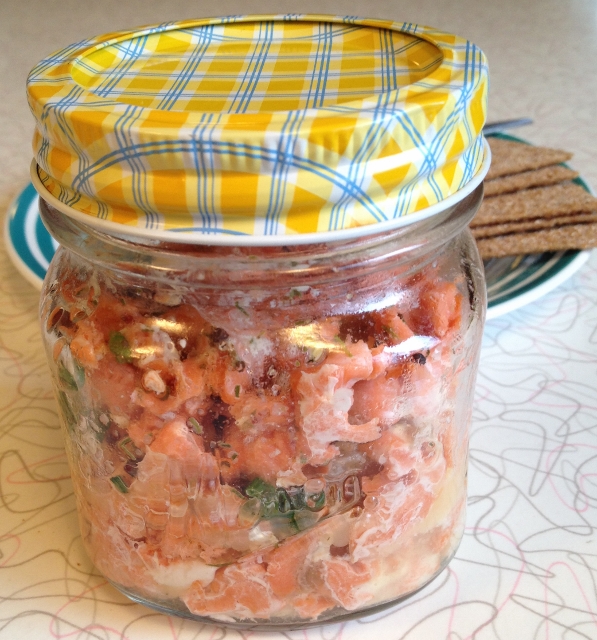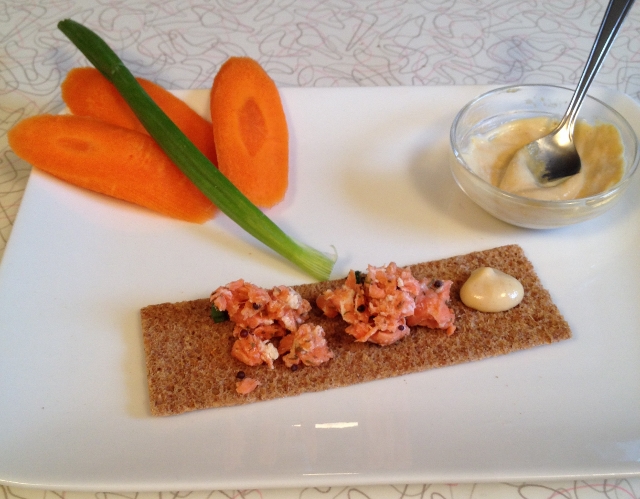 With real salmon, this has real possibilities: layering the shredded salmon with peppercorns, substituting diced penners for dill, really anything you want. I ended up with chopped green onyawn instead of chives, celery seed, and mustard seed along with dried dill.
Here's the recipe I modified:
Chop salmon into small pieces. Put salmon pieces in a small (1/2 pint) mason-type glass jar with butter, close the lid loosely, and heat up the glass in a bain-marie (a hot water bath). Let simmer until the fish cooked through, about 20-25 minutes. When the fish is done, stir in salt, dill, and chives.
Heat more butter until light and nutty, and pour it on top. Cover while the mixture is still hot – this will seal the jar. Refrigerate.
Serve on slices of toasted rye bread with shredded red cabbage, carrot marmalade, mustard, and dill.
Ingredients:
1/3 lb. salmon meat
2 tbs. butter, divided
Salt to taste
1 tsp. dill seeds
2 tsp. ch fresh dill or 1 tsp dried
2 tsp ch chives