Meat. Especially when it's on sale! Which is a rarity here.
They called these boneless country ribs but it was a semi-sliced hunk of, uhh, pig. I think the other one was a peculiar hunk of london broil. Both sliced thin for sammiches, with enough left for tomorrow and the freezer. With rain in the forecast they got done today on the big gas rig.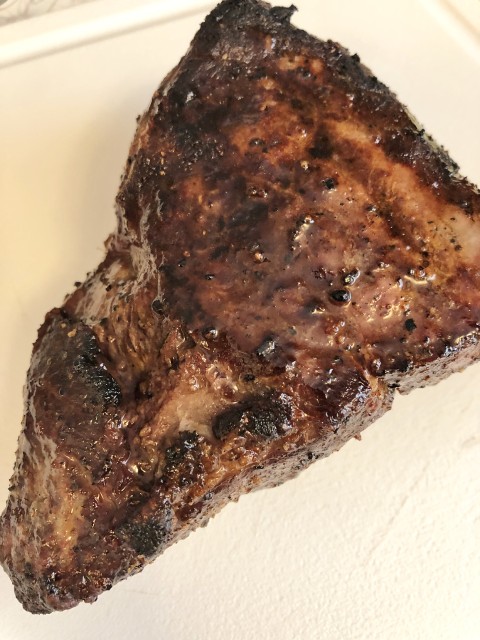 SB rubs on both. Tasted goooood.