Bird on the 'Tower of Orthanc,' but minus wings and legs. There's a reason, and I'm guessing you know. (Gas grill, maybe 350°, about an hour).
With mashed potatoes. Missing from plate are the cucumber/skyr salad, and pickles: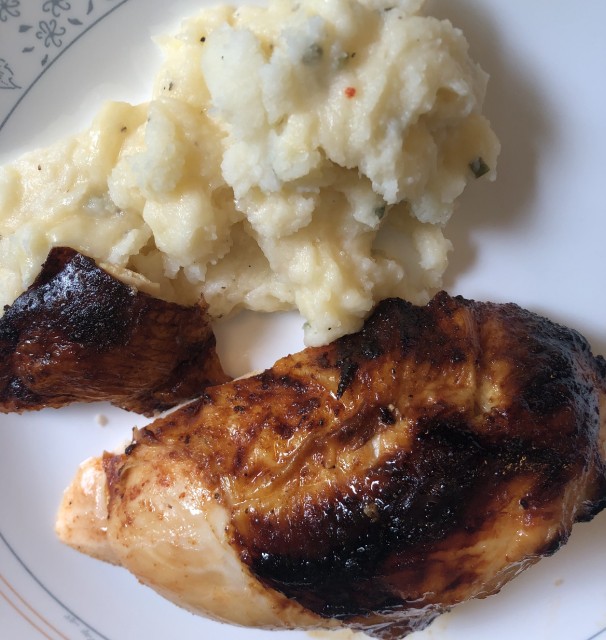 It was good, very spicy due to the marinade and rub, but I get tired of wrestling with these Bryson Dechambeau chickens.