I make my chili soupier than a lot of folks.
A few weeks back I smoked a brisket specifically for chili this winter.
My wife can't do too spicy, so I've tamed it way back over the years. I used to make some really hot stuff.
Most the ingredients, yes there's beans, I am out of SB chili powder, so substituted.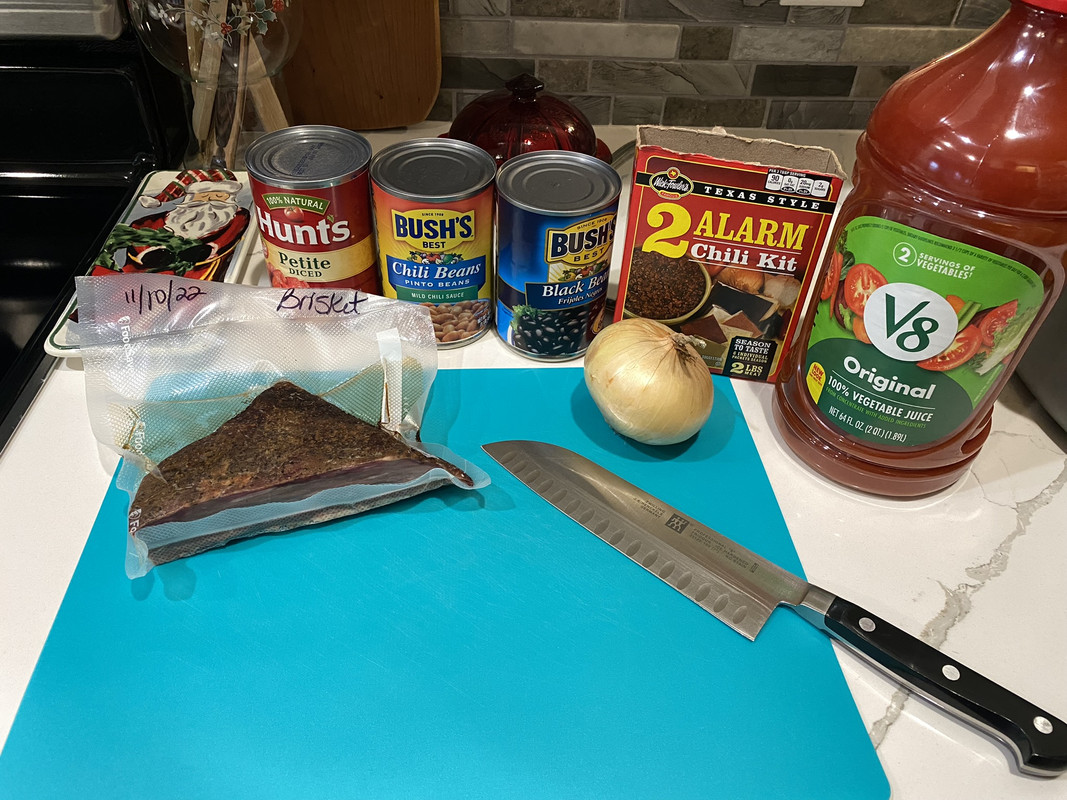 Chopped the brisket, then onion.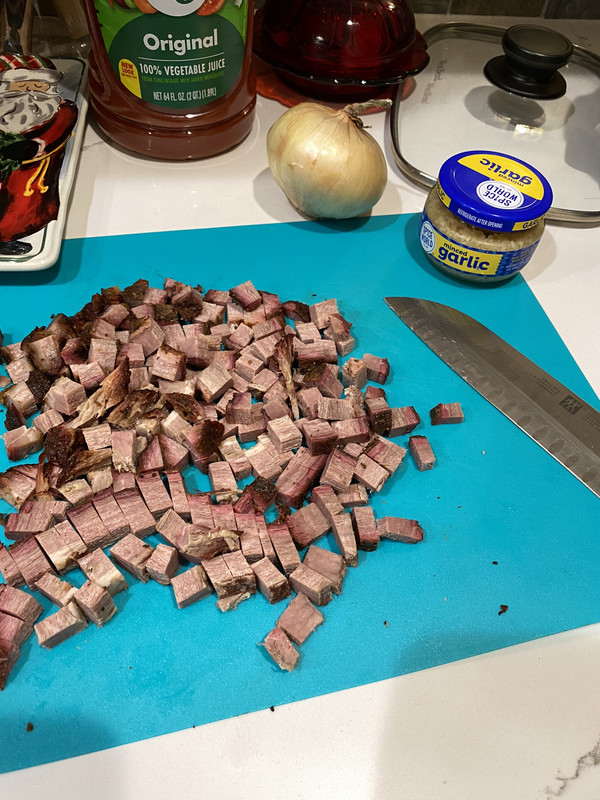 I either use beef bouillon or dark beer with the V8. Today, I didn't have any dark beer.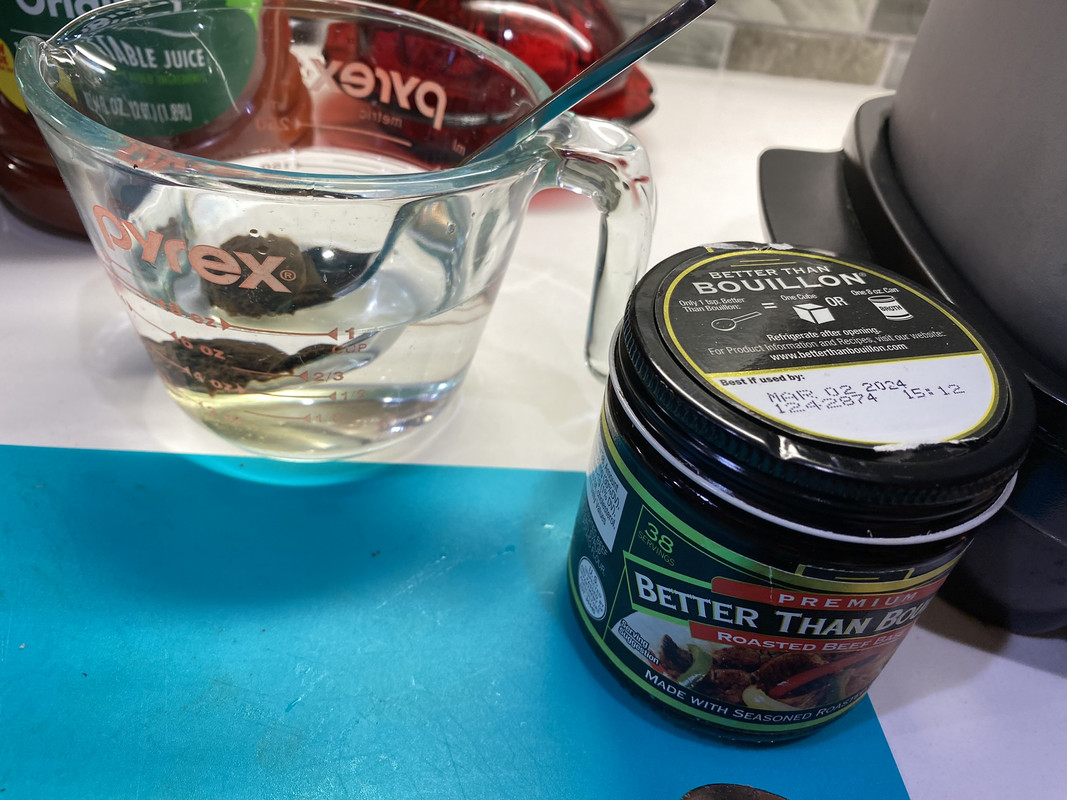 It's a smaller pot, so only 2 cans of beans today. Typically there is a can of kidney or plain pinto as well.
Ingredients into the pot.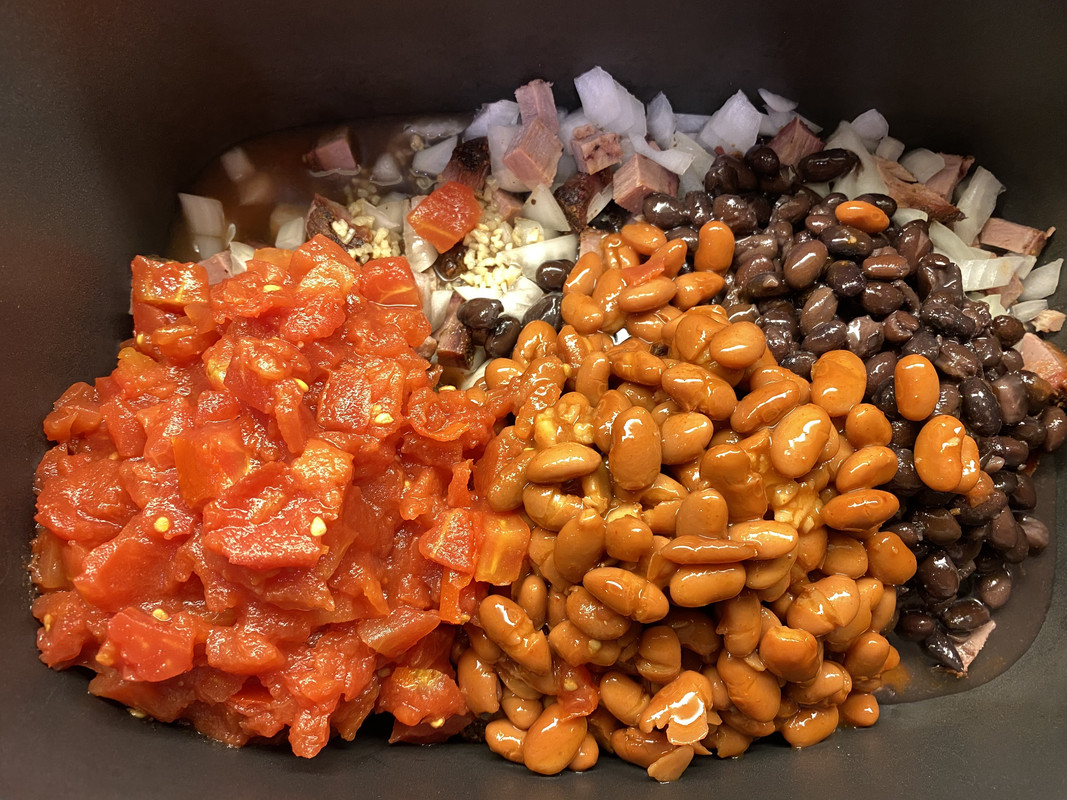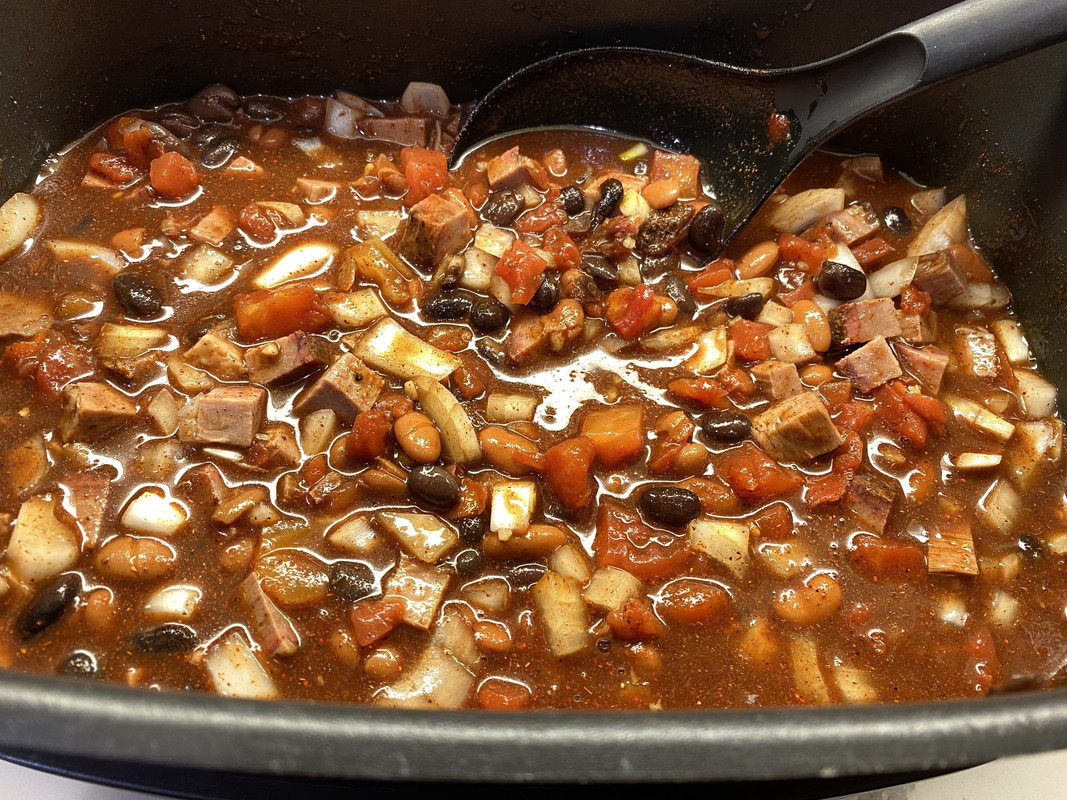 6 hours later, it's Ready.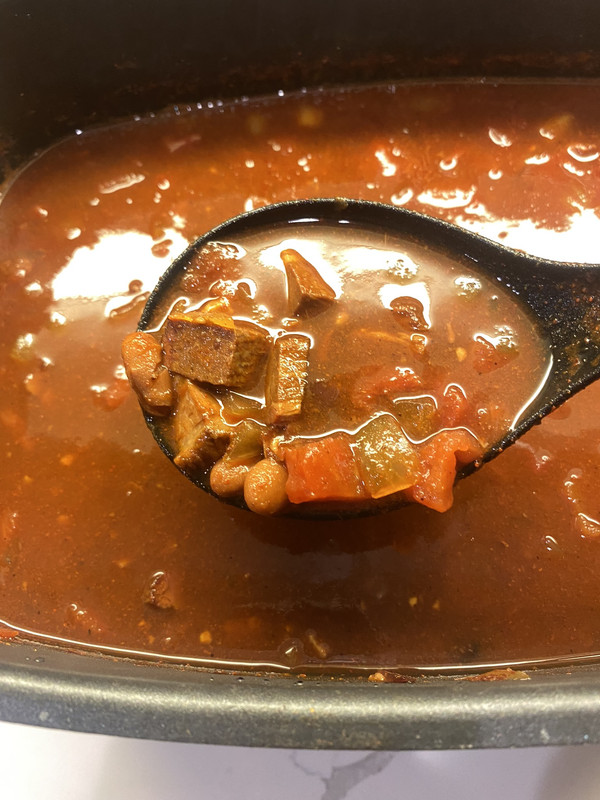 Slice and shred some cheddar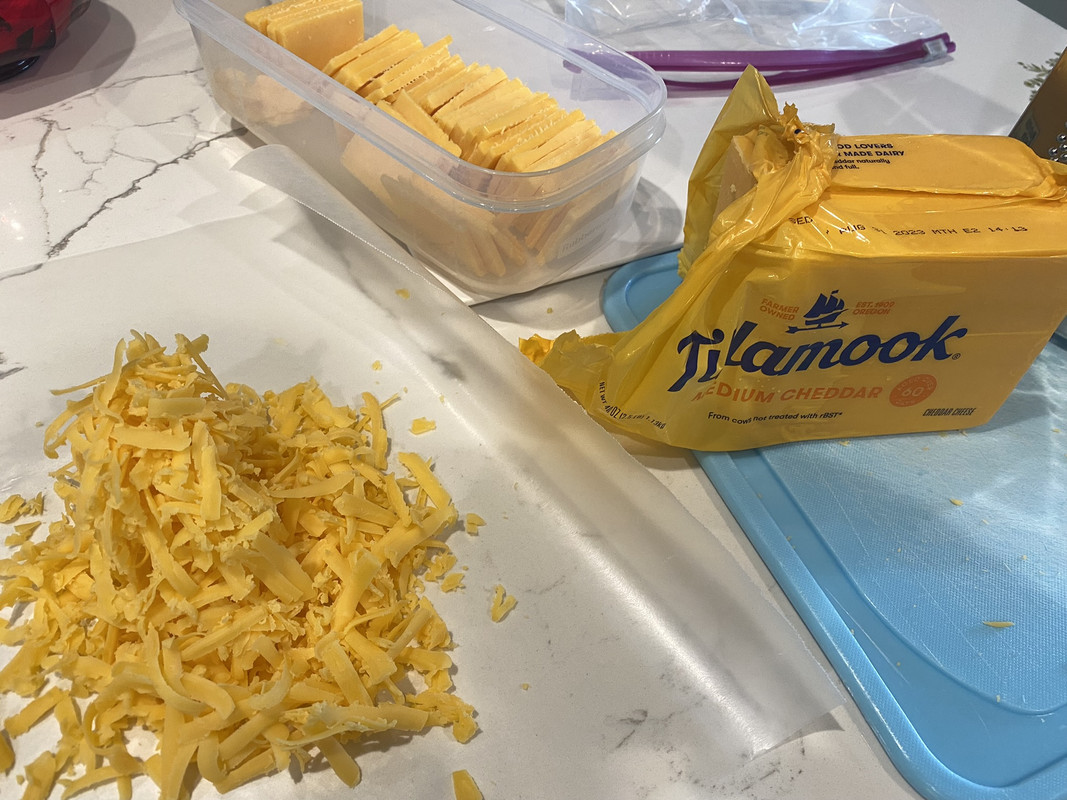 Let's eat.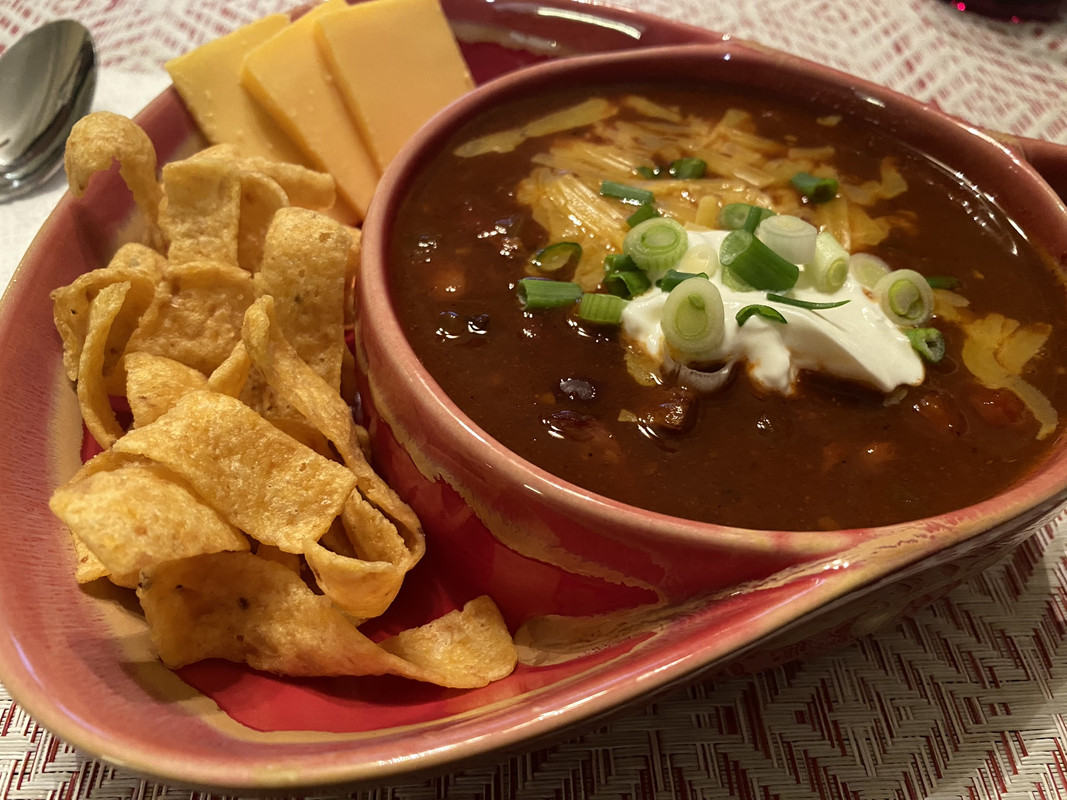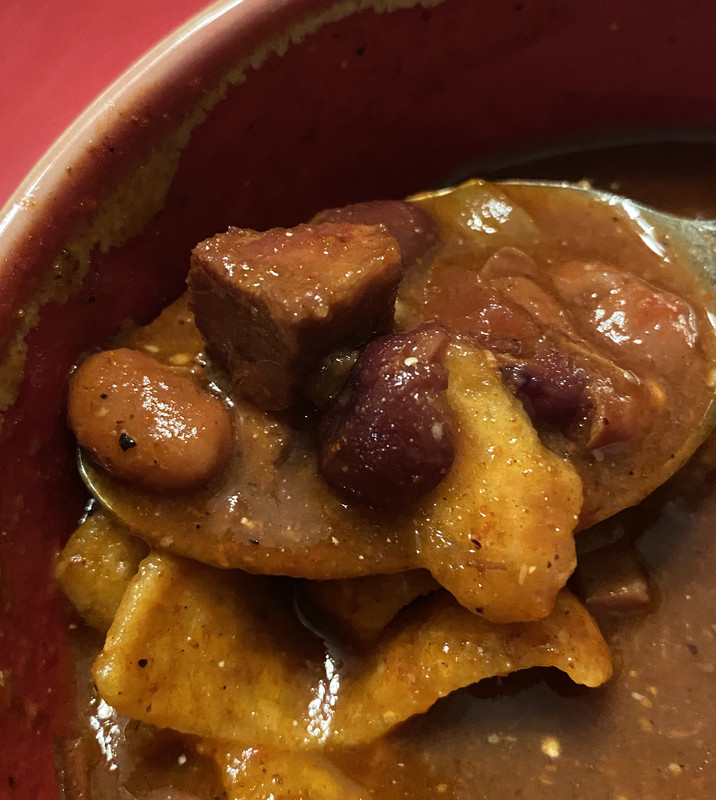 Thanks for looking.