This was harder than it should have been. Intending to do another non-beer can indoor chicken, we ordered a 'fryer,' which turned out to be a fat five-pound roaster. Seasoned it (salt, pepper, citrus peel) and rammed it on the Tower of Orthanc anyway.
About a half hour in, the breast was burning and the legs were raw. We frantically pulled it from the oven and removed it from Orthanc and laid it in a roasting pan breast down. Then after fifteen, turned it right side up. But then it was stewing rather than roasting. We pulled it out and propped it upside-down. Where it proceeded to cook the rest of the way.
Eh, it tasted good anyway....but I don't wanna go through this again.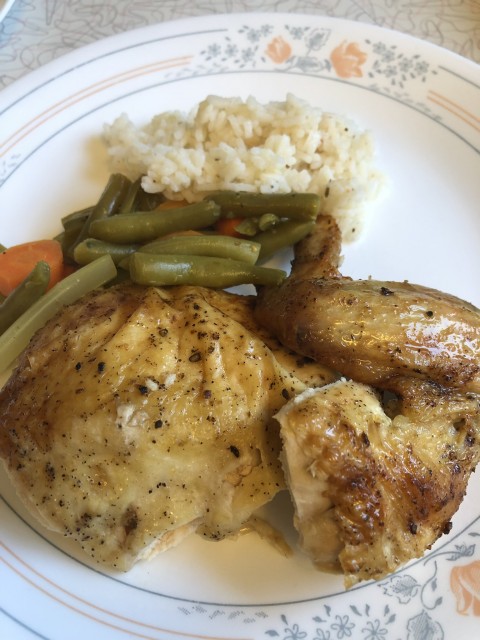 My question is, am I better off splitting the chicken and roasting it flat? Or should we spatchcock it? Whatcha think?