Oatmeal raisin. Because we bought one of those infomercial countertop oven/air fryer thingies, and wanted to run a head-to-head comparison with the old toaster oven.
I had run out of raisins, the horror. So we stood around picking them out of raisin bran cereal.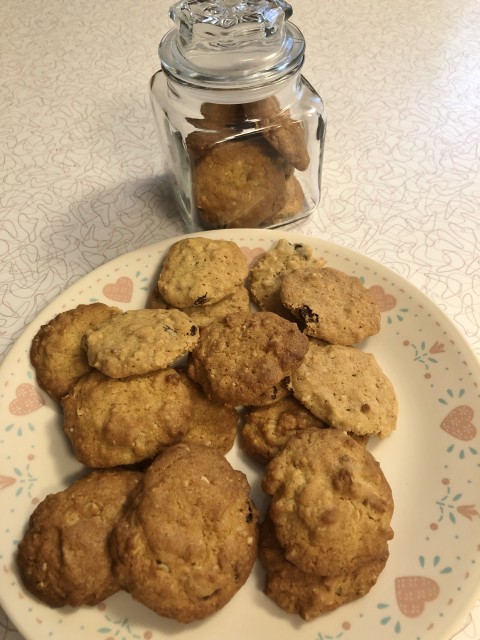 Infomercial oven wins by a mile.