I'm posting a followup since I've had plenty of time with this smoker now. I have it dialed in and am getting great results now.
I tried the stronger woods such as oak with better results, but still wasn't getting as much smoke flavor as I wanted. After a few uses, I started to figure out that the small, hot, well oxygenated fire I ran was burning too clean. The result was meat that tasted like it came out of a kitchen oven. No smoke flavor at all.
I spent a few cooks experimenting with the fire size and the intake vents, and things started getting better. A bigger coal bed and more wood on the fire, with a more restricted setting to the intake vents produces more smoke, yet burns slower. So, for more smoke flavor, I added more wood but reduced the air flowing in. That seemed to be working.
Last weekend I experimented, going back to the Alder, Maple and Cherry, since I can get that anywhere around here. I smoked a pork shoulder, a brisket, 3 racks of ribs and a couple dozen chicken legs.
I ended up with both side vents completely closed and the rear vent about 40% open to get the color and quantity of smoke I wanted. Burning about 80% alder and 10% each of Cherry and Maple. The burn rate was about 1 split every half hour.
The results were perfect. I had a great smoke flavor and excellent bark. I'm very happy with the smokers performance, and turned out my best bbq ever.
Security waiting for his cut of the payoff.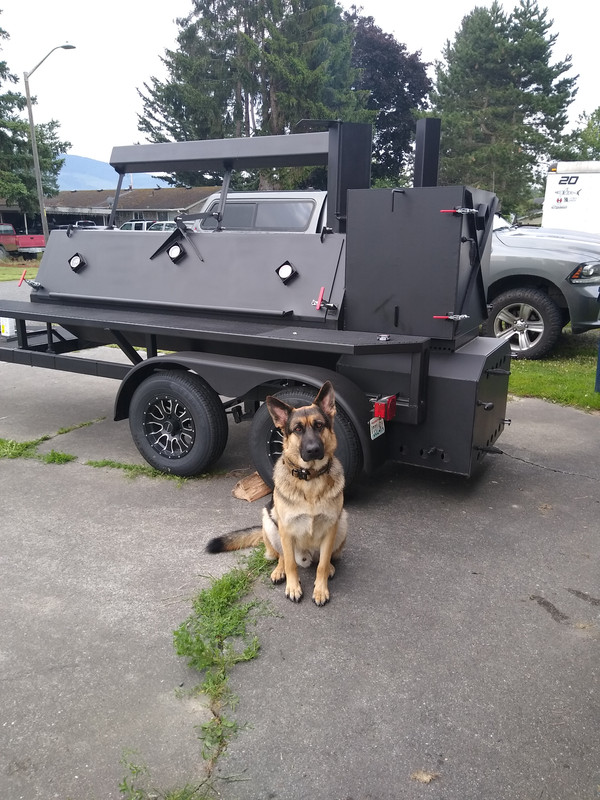 Just getting started.
Security officer in the background, still waiting, but not so patiently now.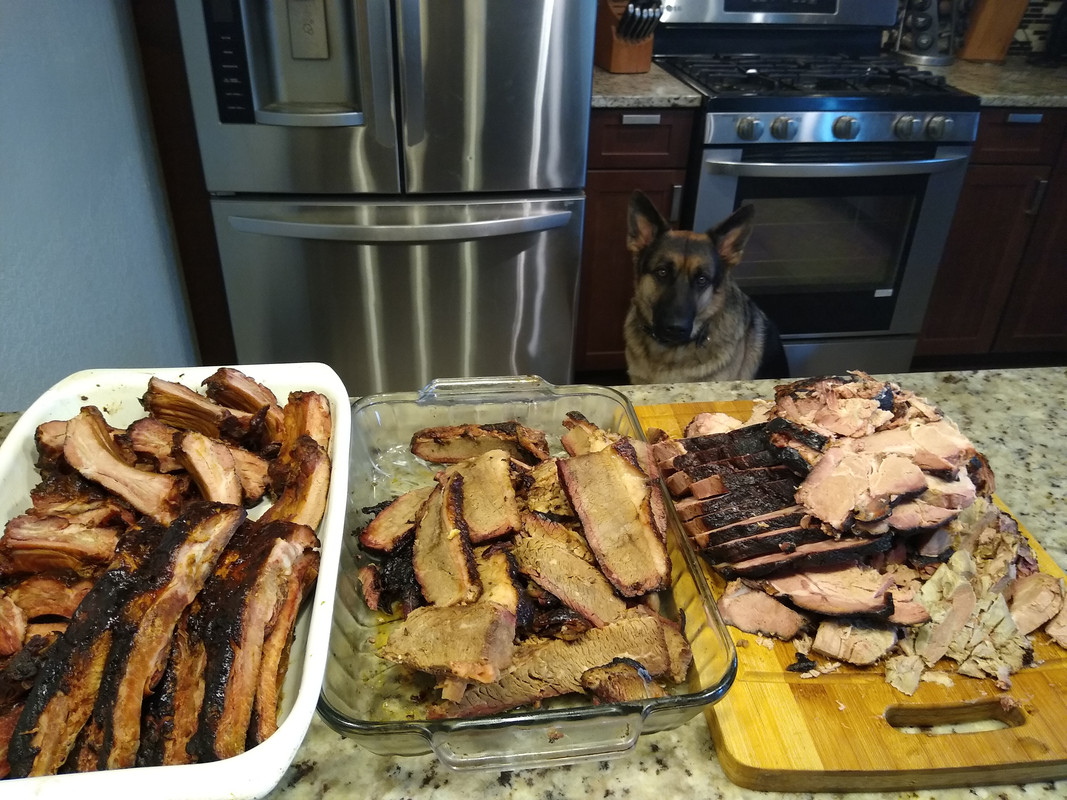 I decided to go with sliced pork rather than pulled. It was almost fall-apart tender. I had to use my rediculously sharp Shun chefs knife to get it to slice without coming apart.