Its 333 gallons, with a 120 gallon firebox.
You'll likely remember it from a previous thread: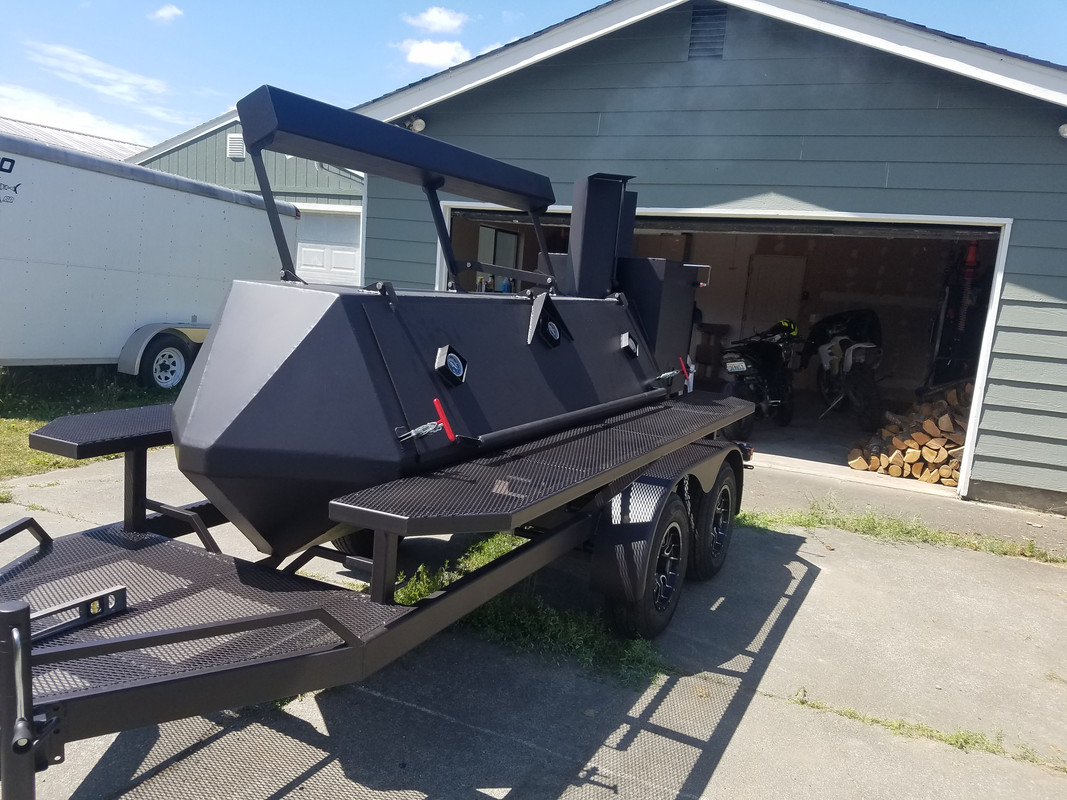 It burns really really clean. The clear-blue smoke, is more clear than blue. The pic above has smoke coming out of the chimney.
I'm sure it's just a matter of finding the right technique, to get the results I want. Luckily, forums like this exist to help me get through the learning process a bit quicker.
Sucks that it's raining all day, I'd love to experiment with it today.